Styling Pure Linen with Kerrie-Ann Jones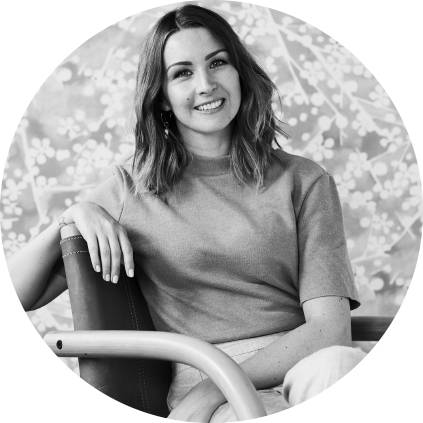 Kerrie-Ann Jones is an interior stylist working with premium lifestyle publications and brands, creating unique styling for editorial feature and brand campaigns.
As the former style editor for a leading interiors magazine, Kerrie-Ann's impeccable interior style has been a significant influence on how Australians decorate their homes.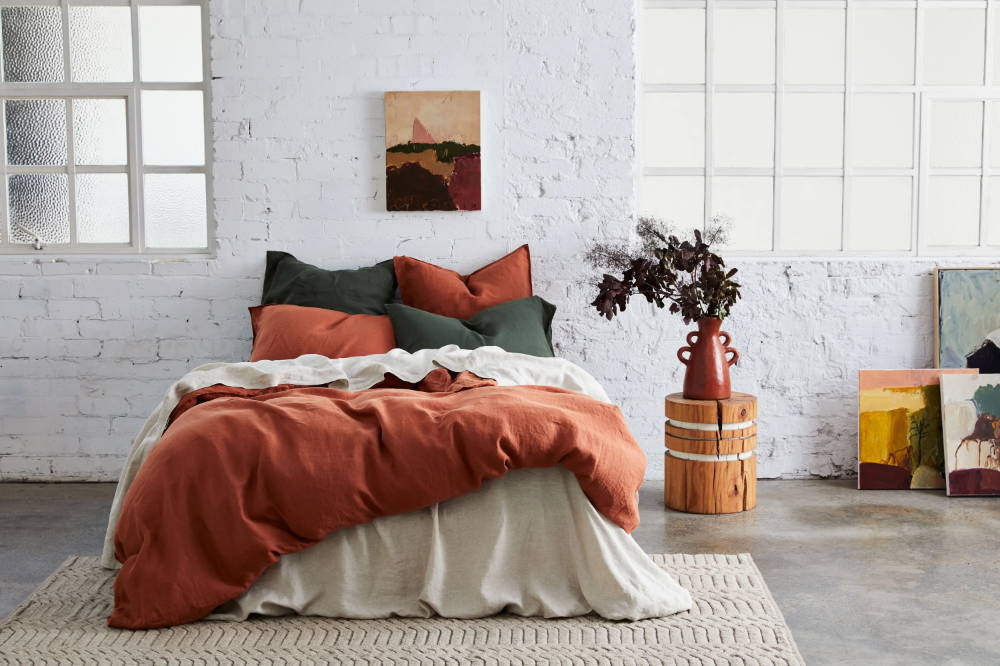 Ask The Stylist 
We asked Kerrie-Ann to give us her take on relaxed living by styling our new luxurious European Linen Collection.
We have curated a range of Pure Linen Quilt Cover Sets crafted from the finest European flax to bring a range that is relaxed in nature and easy care.
Kerrie-Ann styled 4 different looks, using our new Linen Quilt Covers in 5 of the season's hot new colours: Moss, Rust, Natural, White and Charcoal.
"The understated natural linen look is soft & relaxed. I like to style this colour very neutral and paired back with earthy warm tones to really bring out the texture of the linen."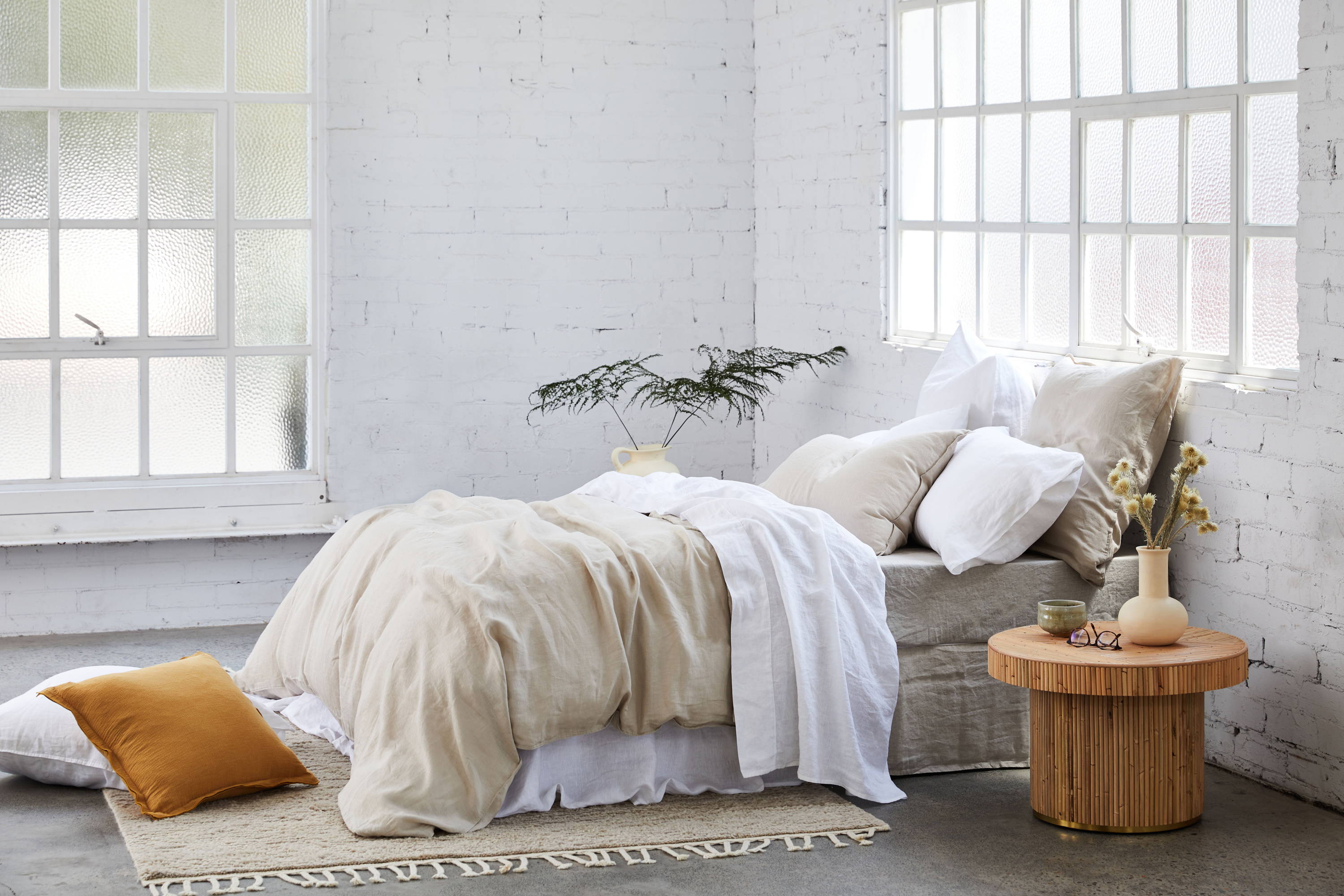 ---
"This colour is more of a masculine and sophisticated look so I created an industrial style room. Tonally, the Charcoal cools a room down so it works great with bedrooms with hard floors."
---
"This is a bold statement hue, so I anchored it with the natural linen to create a grounding and earthy bedroom sanctuary. These tones complement each other, too. I love this colour as it's a reminder of nature and helps to bring the outdoors in."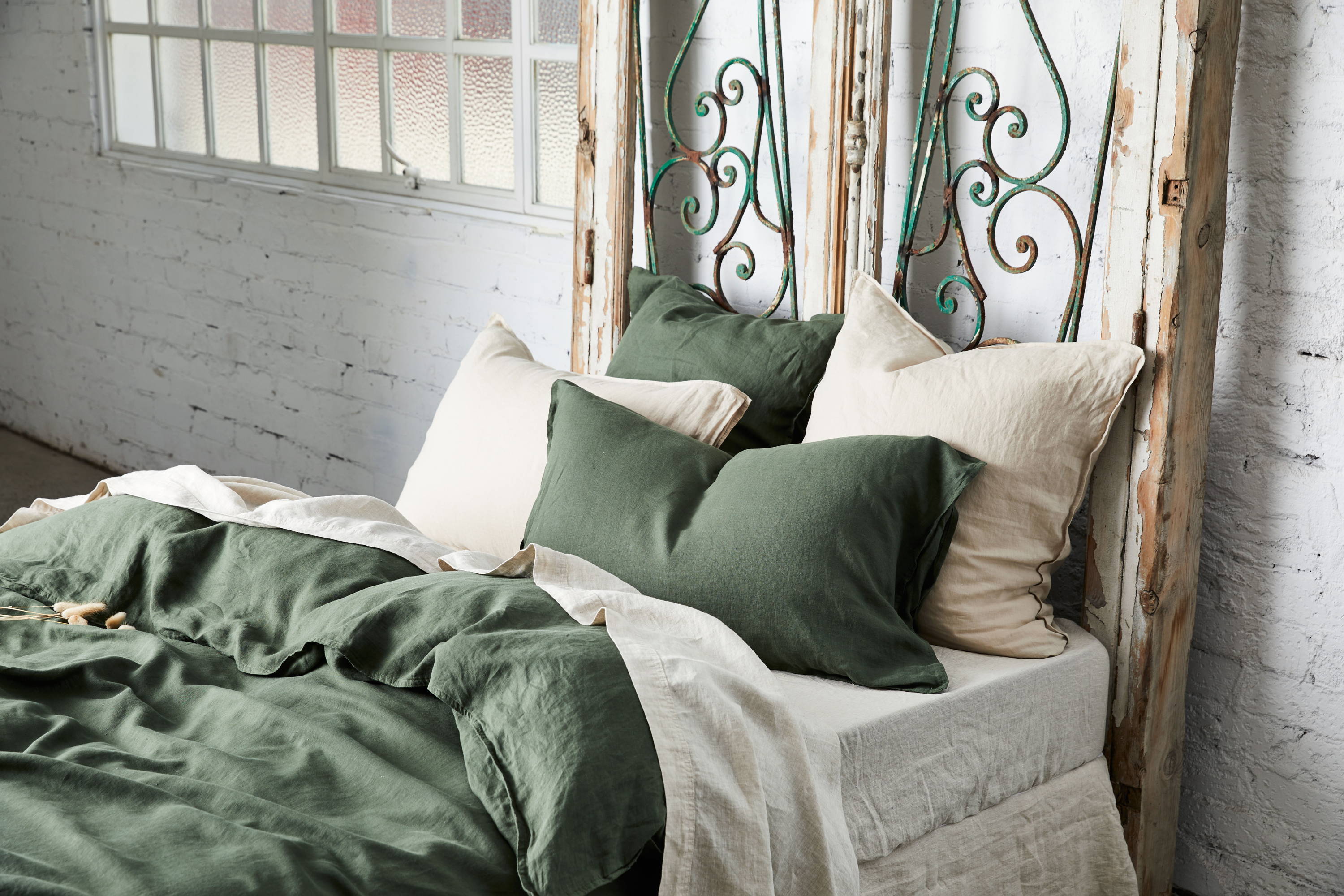 ---
"This is a new trend colour that I'm loving at the moment. You can mix and match it with other earthy tones such as Moss and Natural and it adds so much warmth and depth to the bedroom."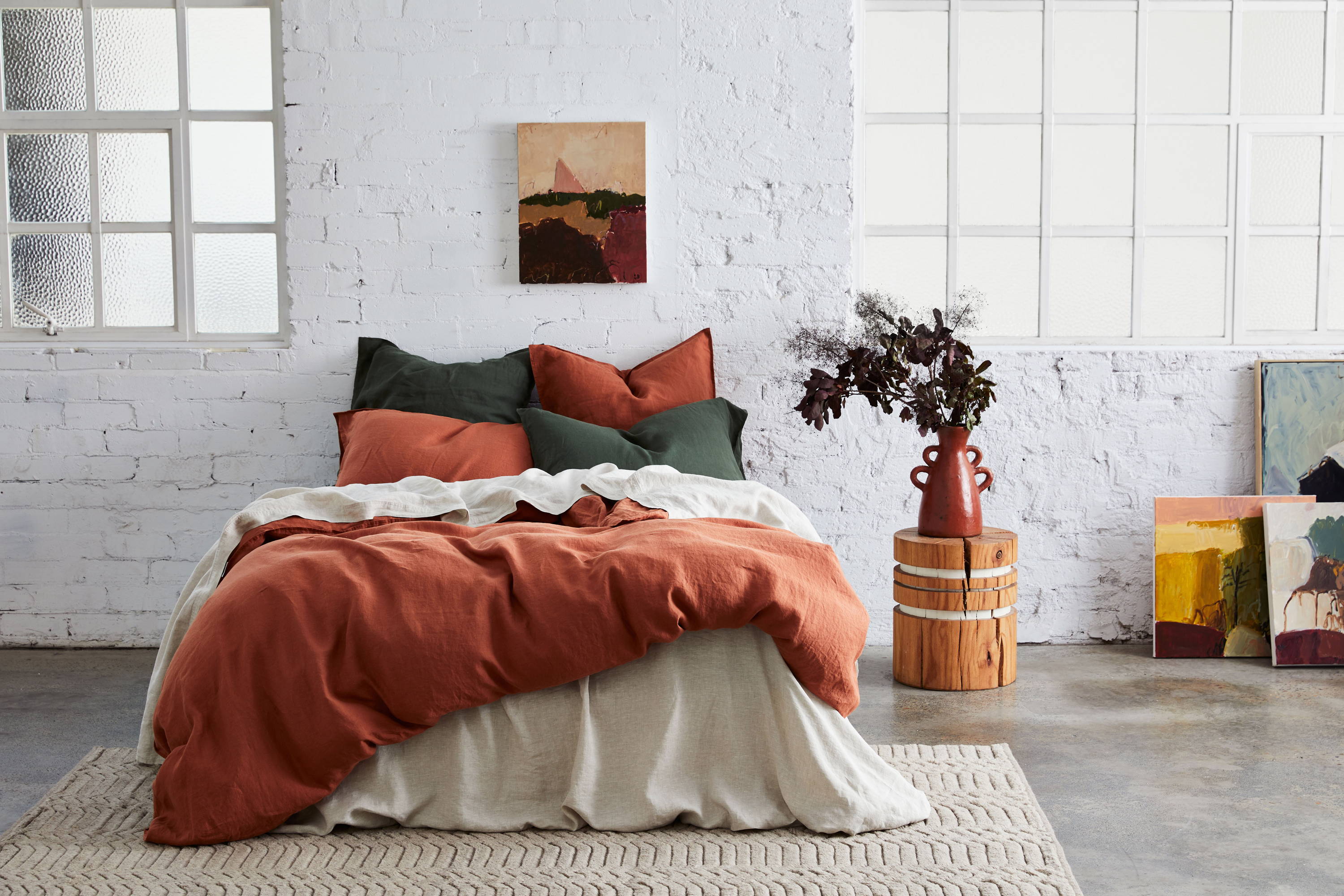 ---
Q: What does relaxed living mean to you?
A: For me, relaxed living is comfort, ease, switching off from the daily grind and cuddles with my family.
Q: What is your favourite space to style?
A: Bedrooms for sure! I love layering beds with linens, textured cushions and throws, and mixing colours together. I pair that with personal items such as art above the bed and my favourite candle on my bedside.
Q: What do you love about linen bedding?
A: I love that it gets better with age, the more you wash it and sleep in it, the softer it becomes. I also like the lived in look it creates, so having a somewhat relaxed (messy!) bed is ok! It's super easy to wash too.
Q: Do you have a favourite combination when it comes to bed styling?
A: My favourite combo would have to be Moss paired with Natural linen colours. I love the earthy quality of this combo, it's very grounding.
Q: I love a sophisticated looking bed. How can I achieve this look with linen bedding? What accessories should I add?
A: It's easy to create a sophisticated bed with linen. Make the bed neat and fold over your duvet cover and top sheet. Add European cushions behind your pillows and style with three scatter cushions in front of the pillows. Make sure the cushions match back to the linen colours and use luxe textures such as velvet. Layer with a throw neatly folded at the end of the bed - et voila!
Q: For the perfectly styled linen bed, would you recommend ironing the linen bedding or keeping the fabric in its natural textural form?
A: I would keep it in its natural form. That's the beauty of linen; it looks its best when its in its natural state.
Q: Can you style linen beds for Summer and Winter? If so, how?
A: Yes absolutely. One of the benefits of linen is that it is thermo-regulating so it keeps you cool in summer and warm in winter. In summer I like to style my bed minimal with the Natural colour linen. In winter I like to use warmer colours like Rust with Natural to add warmth to the room.
Q: We packaged our linen quilt covers in re-usable fabric bags for our customers to keep and re-use. How would you re-use your bag?
A: I like to reuse my bags as shoe storage bags, protecting my shoes from dust. I also like to use them when I travel to keep smaller items together. They are also handy as laundry bags too.
Q: And the last one… do you do your bed every morning?
A: Yes! It helps me feel organised and ready to start the day if I have made my bed. Although my children like to mess it up again 5 minutes later!
---
---